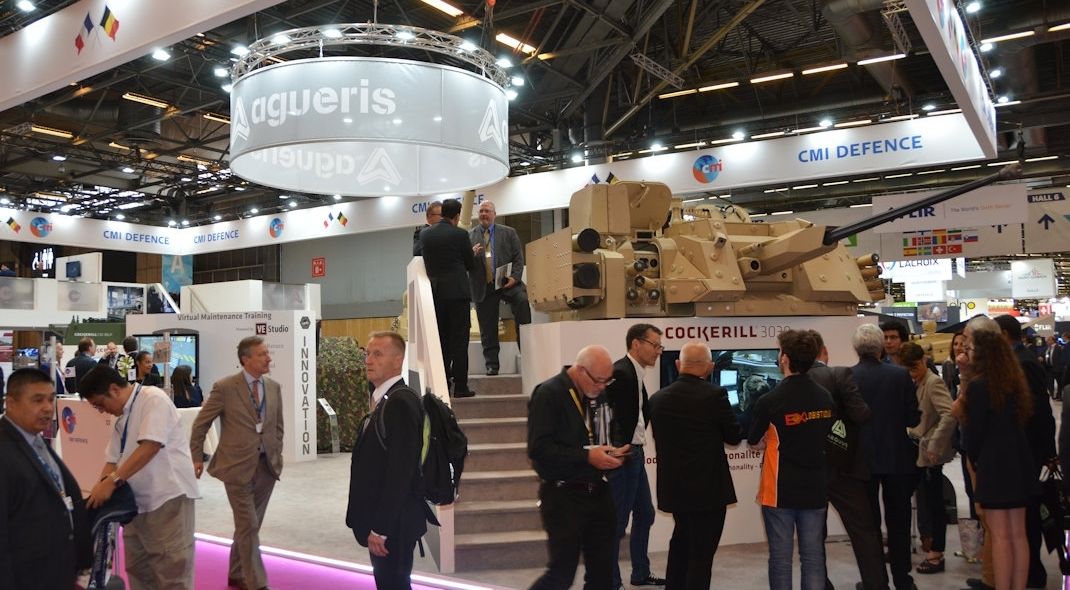 Agueris' participation to the Eurosatory 2018 defense and security show was a real success. The company showcased several products and its booth under the double banner of Agueris and its mother company CMI Defence, and participated to a broad variety of events. Here are a few highlights:
On its booth, Agueris welcomed M Mounir Mahjoubi, French Minister of State for the Digital Sector,
As well as the French Parliament's National Defense and Armed Forces Committee, chaired by M Jean-Jacques Bridey - including a few interactive demos of our simulators
It would be too long to describe all the visits we had: more than 30 official delegations, the French MEDEF, IHEDN National sessions, ANAJ-IHEDN, French diplomats, as well as a number of foreign VIPs.
They were able to discover the Agueris Generic Virtual Trainer, for the training of turret operators
A new embedded training solution on the Cockerill 3030 turret
with a real video feed allowing to see the trainee in the turret environment,
the new Agueris Virtual Maintenance Trainer, powered by VE Studio,
as well as a common technological demonstration of mixed reality with Rockwell-Collins, featuring the brand-new Coalescence™ technology allowing the operator to see his real hands within a virtual reality environment, and interact with the real command and controls.
In addition, Agueris organized a series of three conferences on Articial Intelligence in Defense
Emmanuel Chiva of Agueris participated to the EurosatoryLab round table on innovation
Not to mention Agueris' participation to the VULCAIN demonstration on the MINDEF booth and a new Hornet Remote Turret trainer on ARQUUS booth. This new edition proved that Agueris was a first-rank player in training and simulation, and allowed the company to display its full portfolio of products. For any information on the products displayed, feel free to contact us.